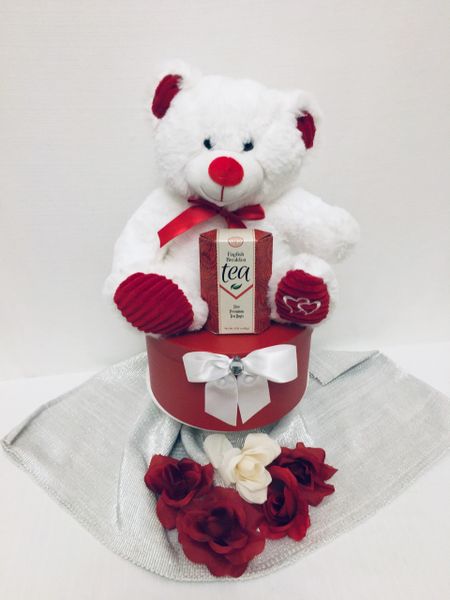 A-134 BEAR FEST GIFT BOX
This sensational gift box makes a thoughtful gift that no one will be able to refuse. This luxurious gift offer a selection of sweet treats and savory snack that's irresistible.  Whatever the event or occasion this superb gift makes an excellent choice, for holidays, birthdays, family gatherings, friends, and co-workers.  A complimentary card is included with a personal message for your recipient. 
This Gift Box Contain:
Crackers
 Olives
Cashew Roca
Chocolate Hazelnut Rolled Wafers
Lindt Chocolate Truffles
Dark Chocolate Peppermint Brownie
Assorted Chocolate Candies
Caramel Popcorn
Mokate Latte Classic
Stuffed Teddy Bear

Gift Dimensions: 4 1/4" x 5"