A-155 SAVORY SNACKS AND TREATS GIFT BOX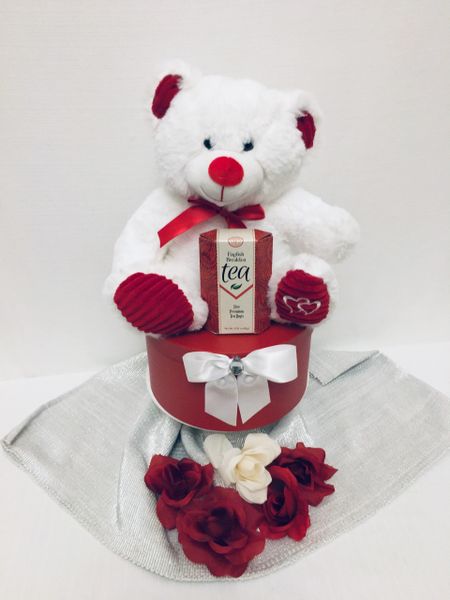 A-155 SAVORY SNACKS AND TREATS GIFT BOX
This sensational gift box makes a thoughtful gift that no one will be able to refuse.  This luxurious box offer a selection of appetizing and savory treats and snacks.  Whatever the occasion, this superb gift is a must for anyone looking to make a lasting impression.
This Gift Box Contain:
Summer Sausage
Savory Crackers
Wild Blueberry Beef
Sea Salt Caramel Cashews
Garden Vegetable Gourmet Cheese
Spanish Olives
Fannie Mae Milk Chocolate Peanut Butter Bar
English Breakfast Tea
Russell Stover Assorted Chocolates
Mokate Latte Classic
Stuffed Teddy Bear

Gift Dimensions: 4 1/4" x 5"