A-154 DELICIOUS TREATS AND SNACKS GIFT BOX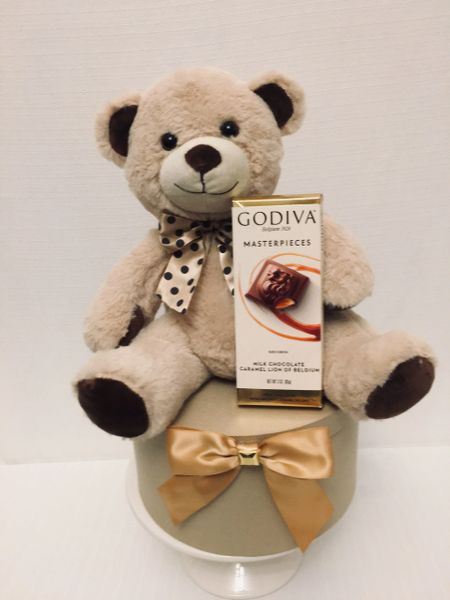 A-154 DELICIOUS TREATS AND SNACKS GIFT BOX
Everyone like very much to be pampered from time to time.  Surprise that special one with this beautiful food and snack box, that filled with a variety of tasty and savory snacks.  If you're looking to make a memorable impression, this gift is perfect for any occasion, mother's day, birthday, just because, and any other joyous occasions.  This gift box can be reuse over and over.
This Gift Box Contains:
Garden Vegetable Gourmet Cheese
Savory Crackers
Ground Gourmet Coffee
Cashew Roca Buttercrunch Toffee
Pirouline Chocolate Hazelnut Wafer Rolls
Dark Caramel Squares
Roasted Jumbo Cashews with Sea Salt
Godiva Milk Chocolate Caramel Bar

Stuffed Teddy Bear

Gift Dimensions: 4 1/4" x 5"