A-156 TREATS & SNACKS GIFT BOX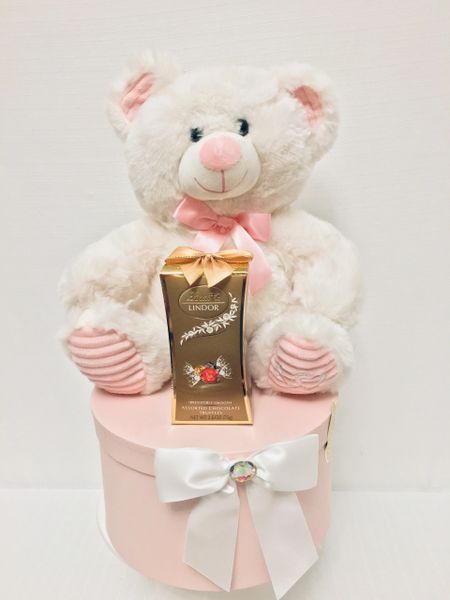 A-156 TREATS & SNACKS GIFT BOX
Make someone feels special with this elegant and classic gift box, there is something for everyone in this superb gift that's loaded with a mix of savory treats and snacks.  This keepsake gift is appropriate for any occasion or event and sure to put a smile on your recipient face.
This Gift Box Contains:
Smoked Salmon
Savory Crackers
Spanish Olives
Cashew Roca Buttecrunch Toffee with Cashew
Lindt Extra Dark Chocolate Bar
Teriyaki Beef Steak Bites
Mokate Latte Classic
Fannie Mae Mint Meltaway
Roasted Jumbo Cashews with Sea Salt
Lindt Assorted Chocolate Truffles

Stuffed Teddy Bear
Gift Dimensions: 4 1/4" x 5"