B-130 BATH AND BODY SPA GIFT SET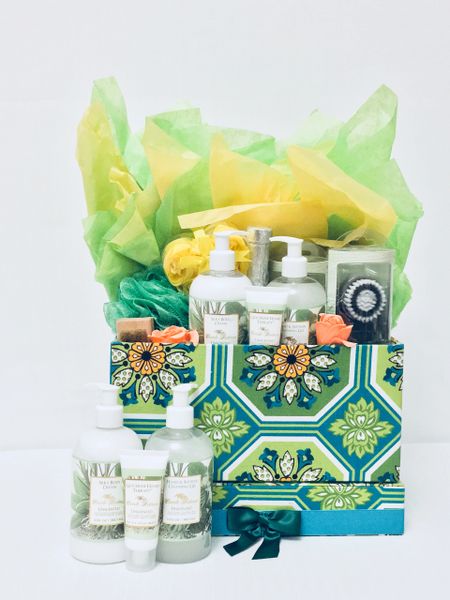 B-130 BATH AND BODY SPA GIFT SET
Unwind and relax with this opulent spa bath gift set, its the perfect gift for that special person who deserved to be pampered. Each item is placed carefully in a reusable gift box, your gift will certainly leave a lasting impression on your recipient.
Contents:
Moisturizing silky body cream
Moisturizing cleansing shower gel
Moisturizing hand cream
Dissolving yellow rose soap petals
Bath and body sponge
Facial cleansing brush
Exfoliating bath loofah
Exfoliating facial sponge

Champagne bottle of bubble bath
measure 10"x12"