A-111 3-TIER GIFT TOWER NEED TO CHECK ITEMS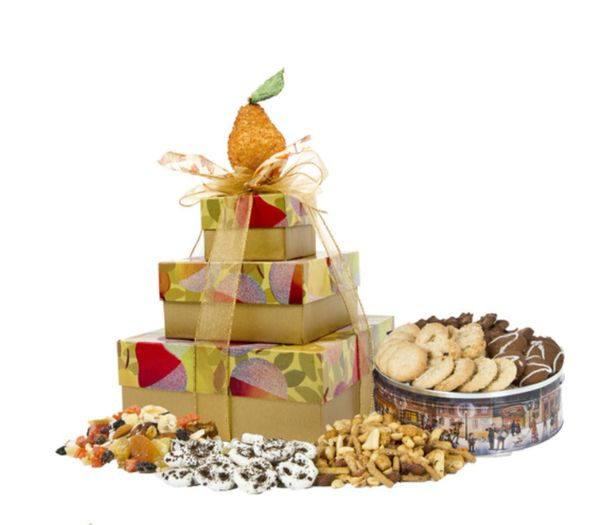 A-111 3-TIER GIFT TOWER NEED TO CHECK ITEMS
This gourmet gift tower makes a well thought-out gift that no one can resist. Each box is filled with an array of delicious gourmet treats. This reusable gift set is sure to make a lasting impact on your recipient. This gift is perfect for celebrating all events and joyous occasion. 
CONTENTS: 
Chocolate Covered Yogurt Pretzels
Water Crackers
Lindor's Chocolate Candies
Cheese with spread knife
Butter flavored Pretzels Twists
Cashew Roca Buttercrunch Toffee
Milk Chocolate Caramel Sea Salt Bar
Beef Summer Sausage
measure 8 1/2" x 8 1/2" x 9"