A-101 YOU ARE SO SPECIAL!!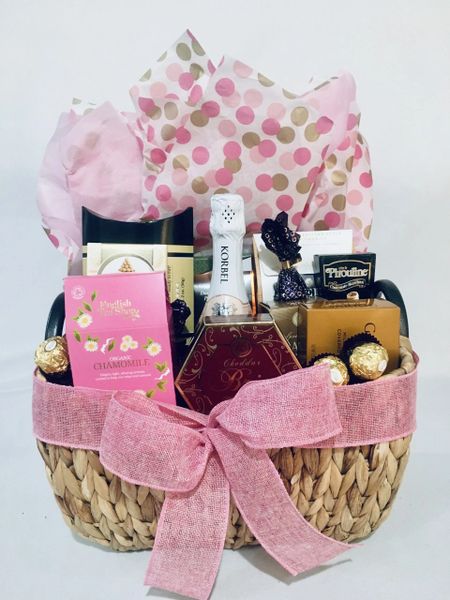 A-101 YOU ARE SO SPECIAL!!
Brighten up your recipient day with this beautiful Gift Basket. This gift is perfect for husband, wife, girlfriend, boyfriend, friends, family, and associates. There's a variety of delicious treats and snacks. From the tasty Smoked Salmon, Summer Sausage, Korbel California Champagne, Assorted Chocolates and more. This gift arrives with your personalized message on a complimentary card.
Contents;
Korbel California Champagne
Smoked Salmon
Summer Sausage
Olives
Cheese
Crackers
Cashew Roca
Ferrero Rocher White Hazelnut White Chocolate Bar
Ferrero Rich Dark Chocolates
Brown Brittle Salted Caramel
Fannie May Dark Chocolate Mint & Cookies Bits
Biscotti
Assorted Milk, Dark, and White Chocolate
Cocoa Supreme Mix