A-149 ORANGE & PURPLE FLOWER WINE GLASSES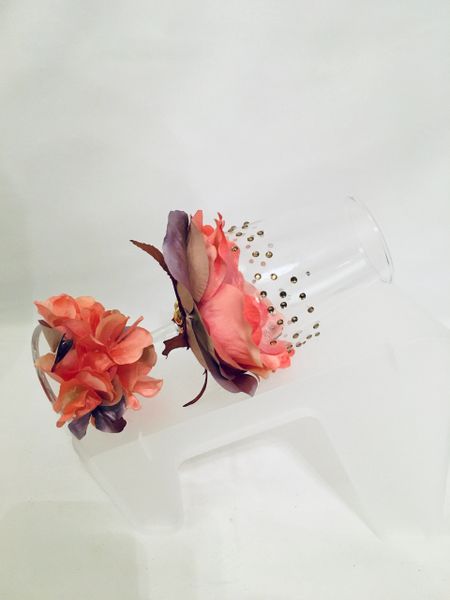 A-149 ORANGE & PURPLE FLOWER WINE GLASSES
Product Details;
Showcase your beverages with these beautiful customize wine glasses.
They're designed with style and functionality in mind, these glasses are durable with a sturdy stem.
Help control portions and you can't go wrong with its classic elegant appearance.
Ideal for anniversaries, weddings, or any occasion.
Two 8 oz. glasses per set.