A-126 BURGUNDY & GOLD TOWER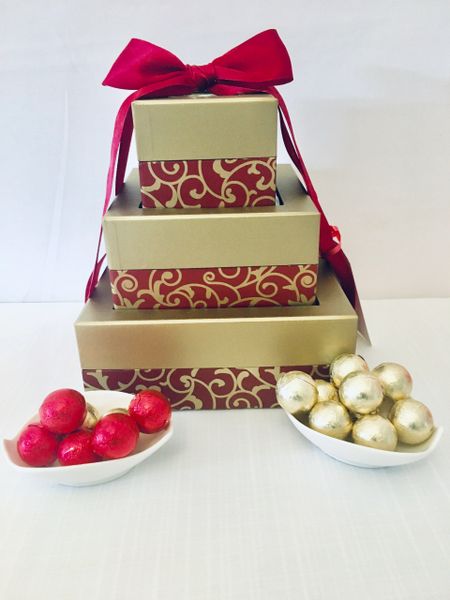 A-126 BURGUNDY & GOLD TOWER
 If there is only one gift that you need to give, this will be the perfect choice. This amazing gift is filled with an assortment of sweet and mouth-watering treats. This is the perfect gift for mother's day, friends, family, and co-workers.It's certain to make a lasting impact on your recipient. A complimentary card is included with your personal message.
Included in this Gift:
savory garlic & herb crackers, cheese spread with spread knife, chocolate wafer cookies, milk chocolates assorted candies,  chocolate covered almonds, cappuccino instant mix, latte classic coffee, buttercrunch toffee with cashews, mixed nuts.