B-112 ANTI-AGING CREAMS BOOSTING BRIGHTNESS AND RADIANCE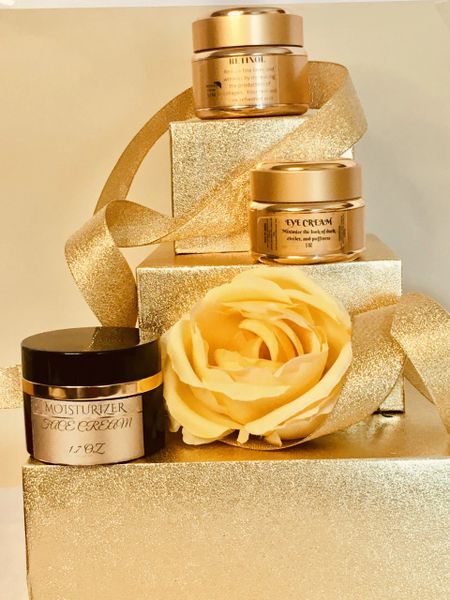 B-112 ANTI-AGING CREAMS BOOSTING BRIGHTNESS AND RADIANCE
Natural Anti-Aging Cream with CoQ10:  Help rehydrate the skin cells.  Help fight the sing of aging while supplying the skin with moisture.
 Fight free radicals to increase cell turnover, and to improve skin texture.
Eye Cream: It minimizes the look of puffiness helps reduce the appearance of dark circles,
 and help prevent common signs of aging, help remove crow's feet.
Retinol: Reduce fine lines and wrinkles by increasing the production of collagen.
Helps unclog pores and exfoliates your skin leaving you with a fresher plump appearance.
Moisturizer: Retaining skin's firmness, refining the skin tone, reducing appearance of fine lines
and wrinkles.