B-112 TURMERIC BODY BODY FOR MEN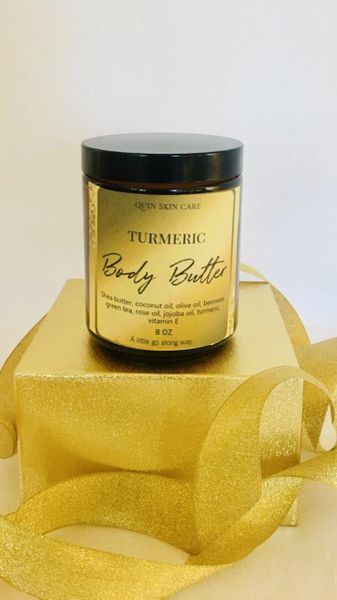 B-112 TURMERIC BODY BODY FOR MEN
Shea butter combined with turmeric products an all-powerful treatment for your skin.
Turmeric and shea butter is known for its anti-inflammatory.  This combination moisturizer
your skin, help with wrinkles, dark circles, and eczema.  Also gives your skin a natural glow. 
Prevents premature aging, boost collagen production and speed up the body's ability to form
new healthy tissues.  Diminishes fine lines and wrinkles, treats acne, and promotes healthy skin.
How to use.
After shower or bath apply over your body, gently massage in a circular motion.