B-118 EXFOLIATING ANTI-CELLULITE COFFEE SCRUB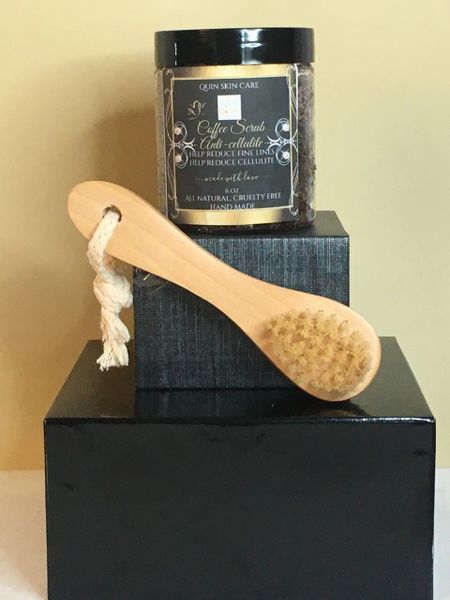 B-118 EXFOLIATING ANTI-CELLULITE COFFEE SCRUB
Coffee Scrub:
Leave your skin nourished and soothes.  Helps reduce the appearance of cellulite.
Helps reduce fine lines, scars & stretch marks.
Helps reduce appearance of hyperpigmentation. 
Facial Brush and Body Brush:
Allows the dead skin cells to exfoliate quicker, and 
 produce more collagen, and gradually, get tighter skin.
Shipping Only.