B-121 LOLLIA MOMENT BUBBLE BATH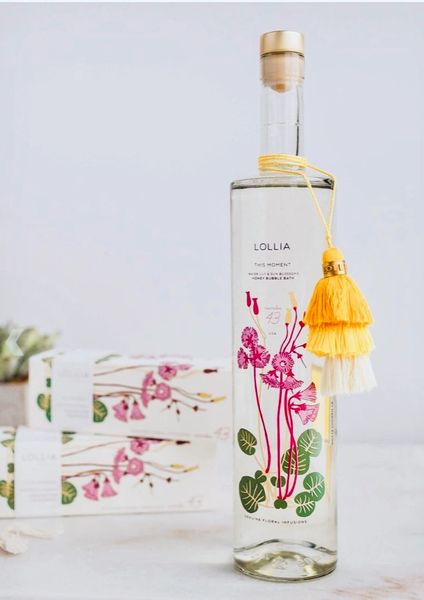 B-121 LOLLIA MOMENT BUBBLE BATH
Vantage -style bottle Soak in the moment, in a tranquil tub infused with uplifting notes of water Lily & sun Blossoms.
Luxurious, moisture-rich blend of avocado & Olive fruit oils, Aloe Leaf to sublimely soften as it soothes.
The slender glass bottle plays up tall, elegantly with a signature Lollia cork accented in gold.
Dimensions 1.625"DIAx 13.5"H
Fill Weight
24 fl oz/ 710 ml