B-120 CANDY APPLE: INSPIRED BY MISS DIOR ROSE N ROSE FOR WOMEN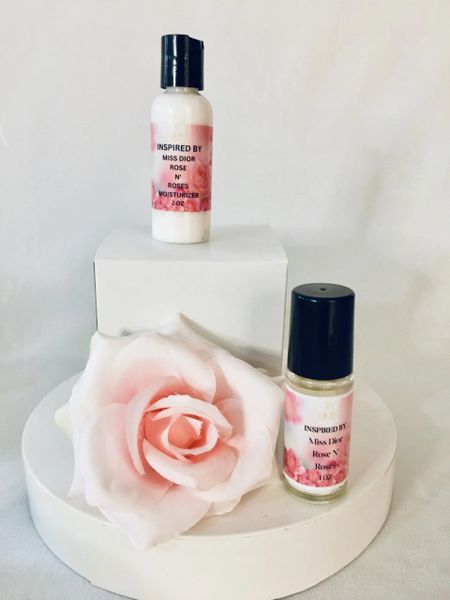 B-120 CANDY APPLE: INSPIRED BY MISS DIOR ROSE N ROSE FOR WOMEN
Duo Set: Perfume Oil & Moisturizer.
Perfume oil have longevity than perfume sprays.  The extracts in oil fragrances are more concentrated than perfumes sprays which contain.
alcohol.  Because of our body heat, the oil stays warm, absorbs into your pores to keep you feeling refreshed though-out the day.  Perfume
oils are less likely to irritate your skin and will not cause dryness.  There is no greasy residue.
How to apply.
After shower or bath apply moisturizer onto your skin.    Apply a dab of perfume oil onto your pulse points, behind 
your ears, collarbone, inside your wrists and elbows.  Rubbing perfume oil into your skin will cause the top note to
fade and evaporate before they can settle.
We are not associated with the Brand, Name, or the perfumes.  This is our impression of the Brand, Name and the
perfume.
Top note: bergamot
Middle: Rose
Base: White Amber
1 OZ Perfume
2 OZ Moisturizer